Σε μια κρίση υπογλυκαιμίας, έβγαλα από το ντουλάπι της κουζίνας την μικρή τοστιέρα για κεκάκια που είχα πάρει μέσα στις γιορτές από το amazon, άνοιξα το blog μου στη
σωστή σελίδα
και ξεκίνησα να φτιάχνω κεκάκια!
Today, after lunch i wanted to eat something sweet, so i took of the kitchen cupboard the mini cupcake maker i had bought in holidays from amazon, i read the recipe from my blog and i started making some cupcakes!
Ακολούθησα τη γνωστή απλή συνταγή που είχα ακολουθήσει για τα
κεκάκια λεμόνι
μόνο που αντί για ξύσμα λεμονιού έβαλα βανίλια. Το στόλισμα ήταν απλό αλλά νοστιμότατο! Μερικά κεκάκια με κανέλα και μερικά με λιωμένη τρούφα μαύρης σοκολάτας!
I followed the simple well known recipe of lemon muffins, but i used vanilla extract instead of grated rind of lemon. The topping was really simple but tasteful! Some cupcakes with cinnamon and some with melted truffle of black chocolate.
Όπως φαντάζομαι θα καταλάβατε στη συγκεκριμένη τοστιέρα δε χρειάστηκε να βάλω χαρτάκια για τα κεκάκια αλλά ούτε να βουτυρώσω τις θηκούλες! Δεν κόλλησαν καθόλου και βγήκαν από τις φορμίτσες με μεγάλη ευκολία!
With the mini cupcake maker there is no need for muffin paper cases and there is no need to butter the cupcake cases! I removed them from the cupcake maker very easy!
Ανυπομονώ να πειραματιστώ περισσότερο στα κεκάκια τώρα που έχω και την ειδική τοστιέρα! Περιμένω τις προτάσεις και τις συνταγές σας!
I can't wait any longer to experiment myself on making cupcakes with the mini cupcake maker! I am waiting for your recommends and your recipes!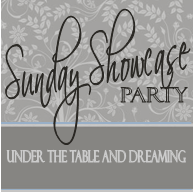 http://ironvioletdesigns.blogspot.com/2011/01/fantastic-friday-3.html